Pack
Blue Connect Go
Just follow the guide:
Blue Connect Go provides you with guidelines for the easy maintenance of your pool or spa
Buy this pack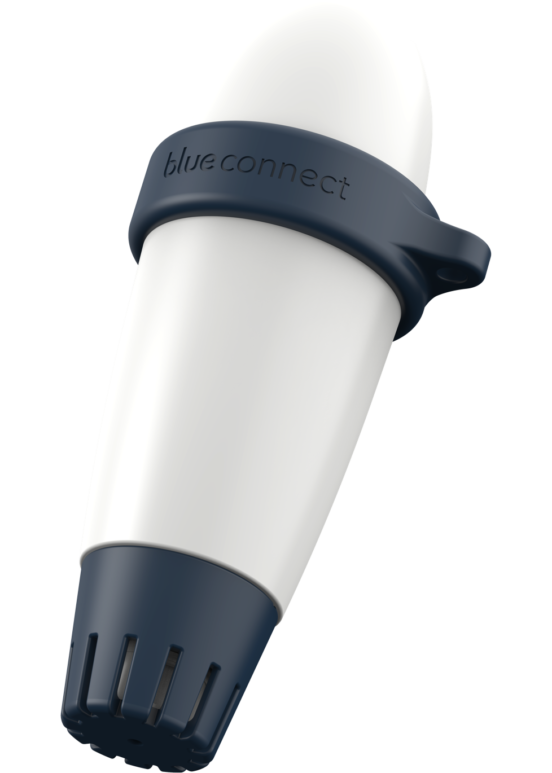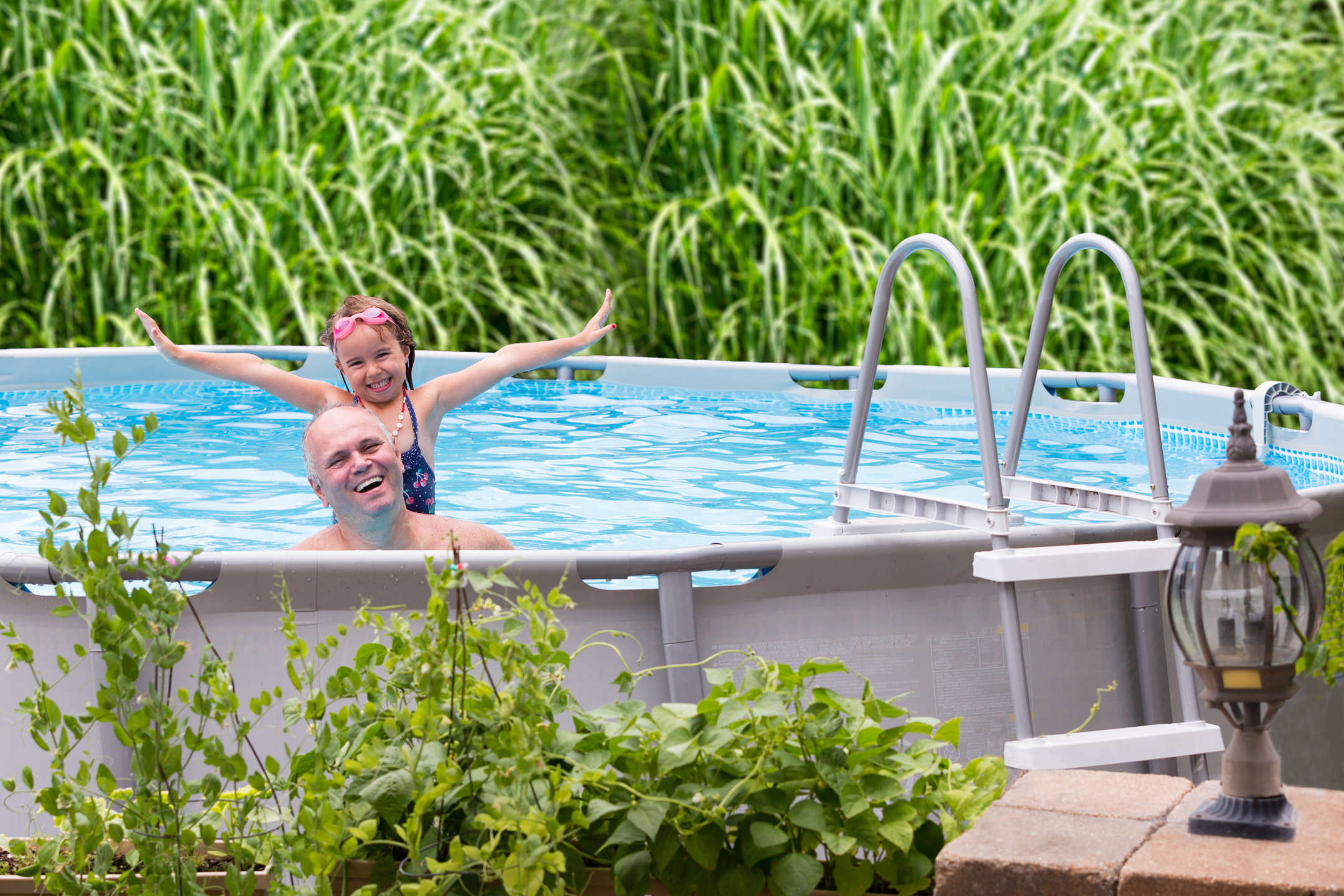 A 3-in-1 probe for swimming pools and spas disinfected with chlorine and bromine
Instant measurement in Bluetooth via a button in the app
To be used with the free app Blueriiot Pool & Spa Assistant
Healthy water with less chemicals
Time and money saving

Depending on the characteristics of your pool or spa, the app tells you the procedure to follow and the quantity of product required for its maintenance

Forget about inaccurate tests

Blue Connect Go accurately analyzes the main settings of your pool or spa: water temperature, pH and ORP/Redox

A healthy water for the well-being of your loved ones

Thanks to customized advice from the app, the water in your pool or spa remains healthy for the well-being of your family
Blue Connect Go consists of...
Instant measurement in Bluetooth via a simple button in the app
A 3-in-1 probe (temperature, pH, ORP / Redox) suitable for swimming pools and spas disinfected with chlorine and bromine
2-year battery life
253mm x 96mm, 714g
Download data sheet
Quality first
2 year warranty (probe and product)
4,6/5 rating in App stores
"An essential and easy-to-use tool for any swimming pool owner, I talk about it to everyone." Alex P. (01/04/2019)
Easy setup!
Download the Blueriiot Pool & Spa Assistant app from the App Store or Google Play Store and create an account

Connect and set up your Blue Connect

Place Blue Connect in the water, and you are all set!
Blue Connect Go, a scalable solution
Blueriiot Premium

Compatible with the Blueriiot Premium subscription to benefit from the many additional features

Fit50

Compatible with the Fit50 to install on the piping of your technical room

Extender

Compatible with the Extender to request measurements via Wi-Fi and remotely
Make the most of your app with Blueriiot Premium

Blueriiot Pool & Spa Assistant without Blueriiot Premium
Bluetooth measurement via a button in the app

Included

Chemical pack of your choice

Included

Practical guide with chemical advice

Included

Blue Check measurements (test strips)

Included

Up to 20 automatic measurements per day (may vary depending on Sigfox coverage)

Not included

Data history

Not included

Warning if action is required

Not included

Multi-user account

Not included

Advanced customization (measurement ranges, filtration pump schedule...)

Not included

Weather and 5-day weather forecast

Not included

Compatibility with Google Assistant and Amazon Alexa

Not included

Blueriiot Pool & Spa Assistant with Blueriiot Premium
Bluetooth measurement via a button in the app

Included

Chemical pack of your choice

Included

Practical guide with chemical advice

Included

Blue Check measurements (test strips)

Included

Up to 20 automatic measurements per day (may vary depending on Sigfox coverage)

Included

Warning if action is required

Included

Multi-user account

Included

Advanced customization (measurement ranges, filtration pump schedule...)

Included

Weather and 5-day weather forecast

Included

Compatibility with Google Assistant and Amazon Alexa

Included
Blue Connect: The variant
Find the analyzer that suits you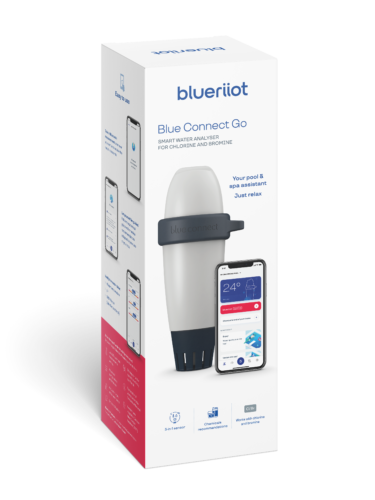 Blue Connect Go
To be used with the Blueriiot Pool & Spa Assistant app
Suitable for pools and spas
3-in-1 probe: water temperature, pH, ORP/Redox (platinum version)
Suitable for swimming pools and spas disinfected with chlorine and bromine. Not suitable for pools and spas disinfected with an electrolysis system
Buy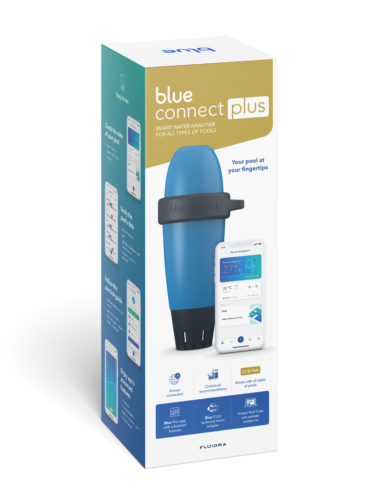 Blue Connect Plus
To be used with the Blueriiot Pool & Spa Assistant app
Suitable for pools and spas
4-in-1 probe: water temperature, pH, ORP/Redox, Conductivity (gold version)
Suitable for pools and spas disinfected with chlorine, bromine and salt
Includes the Fit50
Gives access to Blueriiot Premium for life
Gives access to the monitoring platform for your pool expert, Viirtual Pool Care
Buy
Easy maintenance
Sensor

2 year warranty

Changing the probe is a piece of cake and the probe has a lifespan of 2 years depending on use

Battery

1 year warranty

Battery replacement takes two minutes, has a lifespan of 2 years depending on use

Calibration Kit

Calibration is an easy and quick procedure to do at the beginning of the season. The kit contains 2 sachets of pH4, 2 sachets of pH7 and 2 sachets of ORP468 mV
Blue Connect maintenance video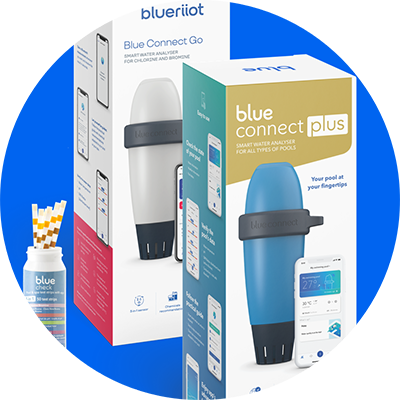 Compare our products
Discover the complete comparison between Blue Check, Blue Connect Go and Blue Connect Plus
Comparison